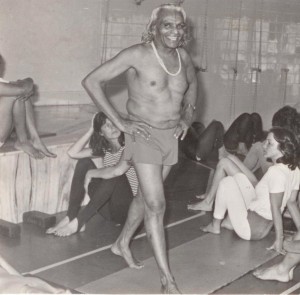 "PUNE: Yoga guru BKS Iyengar passed away at a private hospital in Pune on Wednesday.
The 96-year-old yoga exponent was admitted to the intensive care unit of a private hospital here for poor heart function and difficulty in breathing.
"Iyengar died at 3.15 am on Wednesday," said a treating doctor.
Iyengar was ill for three weeks prior to hospitalization but refused to get himself admitted and was treated at home by his family physician. He was even put on intravenous fluid at home.
His family members could finally persuade him to get admitted after his condition worsened. He was admitted to the hospital on August 12. But by then, his condition had deteriorated a lot. He was put on non-invasive ventilator for a day but he refused to undergo aggressive treatment and hence, he was put off artificial respiration.
Iyengar's heart muscles had become very weak following which there was less amount of blood being pump by the heart."
This was from The Times of India web site. His passing is a great loss for all students of yoga. Iyengar's dedication to practicing with depth, clarity and passion inspired millions. My formative years in yoga were totally shaped by his guiding hand and insightful advice. He supported me when I was enthusiastic but clueless, and we had a cosmic/heart connection that transcended time and space and is ever present in my own personal practice. May he come back to this world quickly as we still have a long way to go in this planetary transformation he so deeply embodied.