Weekend 9: We are at the 3/4 Pole and heading home!
Continuing themes:
Spiritual Awakening,
Refining the Energy Lines and Patterns
Structural Refinement in the Asanas to Integrate the Teachings

Overall Theme for this Weekend:  Introduction to the Bhagavad Gita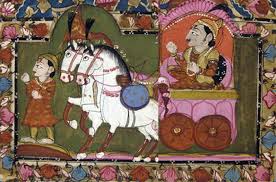 The major theme of the Bhagavad Gita is Spiritual Awakening, as described in the Vedantic mantra, 'Tat Tvam Asi'. It is presented in the fundamental spiritual trinity: the guru or teacher (Krishna), the teachings (Gita), and the student (Arjuna). You also see this Buddhism with Buddha, Dharma and Sangha, and, in a slightly distorted way in Christianity, with Father (Mother) as teacher, Holy Spirit as symbolic of the revealed knowledge, and Son (Daughter) as students.
'Tat Tvam Asi' says the teacher to the student, after presenting the teachings: that truth, that wholeness I have just described, is you. You are the Whole. You, at the ultimate core of your being, are limitless and free. This is true for all beings. This truth is just waiting to be 'realized'. And nothing needs to be changed! The spiritual eyes open, and OMG, there it is, ever-present, and infinitely intimate . Krishna reveals this to Arjuna over the 18 chapters of the Gita. And, ideally, we find it revealed moment to moment in our yoga practice, and in life.
The Gita also discusses the two majors means for a spiritual seeker to arrive at this awakening. This is Arjuna's ultimate quest. The first is known as the path of knowledge, Sanyaasa, which involves renunciation of all worldly connections to pursue spiritual knowledge and insight. Traditionally, this path is for older adults who have completed raising a family and participating in society, and is the fourth and final stage of life for them. Also, a young seeker who is spiritually and emotionally mature may also become a sunyaasi, but this is not an easy path for the young, as the temptations of life are relentless and powerful.
The second means of spiritual knowledge is the path of action, also known as karma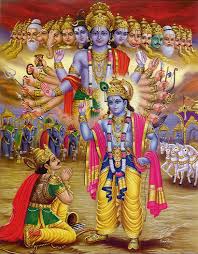 yoga. In the Gita, the path of karma yoga means that every action you take in life is used as a means to deepen your spiritual self knowledge. Seva, or selfless charitable work is one aspect of karma yoga, but not all. This is the path Arjuna must take, although, as we see at the beginning of the Gita, he is trying to weasel his way out of his karmic duty. Arjuna argues that sanyaasa should be his path, however, Krishna will not let him escape and explains that action in the world is a valid means of spiritual knowledge, if one understands the two main principles of spiritual action. These are described in the Gita as follows:
Chapter 2, verse 48
yogasthah kuru karmaani sangam tyaktvaa dhananjaya
siddhyasiddhyoh samo bhuutvaa samatvam yoga ucyate
Remaining steadfast in yoga, oh Dhananjaya (Arjuna), perform actions, abandoning attachment, remaining the same to success and failure alike. This evenness of mind is called yoga.
Chapter 2, verse 50
buddhiyukto jahaatiha ubhe sukrtaduskrte
tasmaadyogaaya yujyasva yogah karmasu kaushalam
One who is endowed with the samatva buddhi, sameness of mind, gives up both punya and paapa here, in this world. Therefore commit yourself to karma-yoga. Karma-yoga is discrimination in action.
One of the key themes weaving through the Gita is the relationship between the two paths to pursue self-knowledge, the path of action in the world, or karma-yoga, and the path of sanyaasa, the renunciation of the world. Sunyaasa is commonly known as a path of awakening, but Karma Yoga is not. Karma refers to any action performed, and also the results of those actions.  Punya refers to desirable results, and paapa to undesirable results. In these two verses, Krishna presents a two-fold definition of karma-yoga: samatvam yogah ucyate and yogah karmasu kaushalam.
With reference to the results of your actions, there is sameness, samatva, in your response. With reference to action itself, because there is a choice involved, a karma yogi always chooses to follow the rules of dharma, basic ethics and morality.
These two verses are commonly quoted and frequently mistranslated and misunderstood. Verse 48 is often found to say "give up the fruits of your actions" implying that a yogi doesn't participate in the world and is not able to enjoys the fruits of creation. It is like saying you can cook a wonderful meal, but you cannot enjoy eating it. Of course this makes no sense at all. You may create a delicious feast, that pleases everyone. Or only a few. Or it may not come out as well as you would have hoped. A Yogi experiences all these possibilities as food for awakening, or as Ram Das wrote, 'Grist for the Mill'.
Verse 50 is often translated as 'yoga is skill in action', but one can be a very skillful con artist, which is certainly not yogic. The principle here is discrimination. Can I be very clear as to what my actions are and why I am choosing to do them. A better translation might be yoga is 'mindfulness in action', or 'wisdom and compassion in action'.
The underlying teaching here is that you are the author of your own actions. You can choose to do something, or not do it, or do it differently. As a yogi you would always act for the benefit of the whole, not out of self-centered interests. However, the results of those actions are totally out of your control. They may be exactly what you wanted, more than what you wanted, less that what you wanted, or the total opposite of what you wanted. Whatever the result, the yogi receives the result as prasada, a gift from the Divine. This is samatvam, eqanimity with what arises. There is nothing to give up, other than the attachment to a specific outcome. If your action was successful, fantastic. Enjoy the moment. If it was unsuccessful, that's okay too. Experience disappointment if that is what arises, but recognize that the "Self" is unaffected by success or failure.
Now, as we are human, our unfolding life will continue to present situations where we act out of self interest, and bitch and moan when we things don't go the way we want them to. No avoiding this reality. The yoga is in how we respond to these delightful experiences where our responses to reality are not quite up to Krishna's 'ideal'. Compassion is very helpful. Perspective also helps.
Asana Practice: Refining the flow of energy through the hip joints, at all times, in all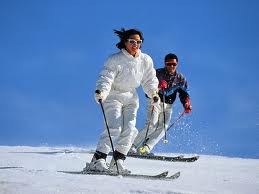 postures and movements.
1. Begin in the feet: arches ground the energy; create an imaginary 'ankle to heel' line, as long as the line of energy from ankle to toes. Talus is the keystone.
2. From femur head, drop weight down onto arches, grounding out through heels and toes, as knees and ankles slightly flex. This is the skiers tadasana, also used by all athletes as neutral gear, pre-movement. It allows a relaxed and alert energy state everywhere in the body.
3. Grow a tail to open the mula dhara in a third vector (the two legs are the other vectors).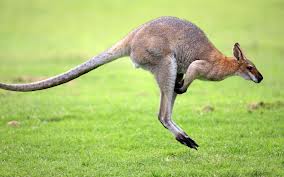 From here lengthen the spine through ears and crown chakra. From head to tail open energy channels in both directions. Now the chakra line/spinal energy line is now free of the hips and can flex and extend around the hips without collapse or holding on. (Relatively speaking, of course!)
4. Flex and extend energy for imaginary back flip. In this second stage of a back flip, Mario Edwards uses his arms to amplify the tail vector helping to keep the spine long as he loads ankles knees and hips in flexion. In full sequence, there is an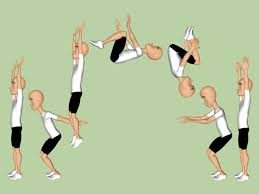 alternation between flexion and extension of the legs as the spine stays long.
5. Take this feeling into down dog – up dog – down dog until you can integrate both actions into each pose, down dog in up dog, up dog in down dog.
6. One leg dog to flip dog, to one leg handstand on the wall. We'll save the one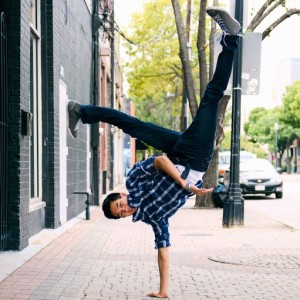 arm hand stand for another day. Christopher Tung looks like he is doing trikonasana, so I had to put this in! Notice the energy lines through his inner heels and inner ears, and heart center through grounding arm. Fantastic fish body pose. Love it!
7. Standing pose cycle using the back flip and fish body energy lines, trikonasana through revolved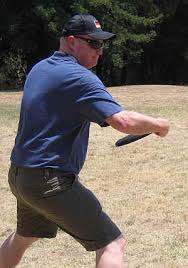 parsvakonasana. Add the frisbee throw spiral lines for the twists. Find the flexion/extension action in the spiral.
8. Sirsanasa, sarvangasana, any transitional poses, savasana