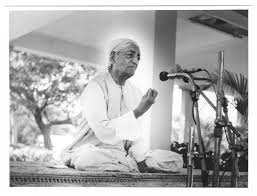 Spiritual teachers have the delightful challenge of trying to articulate the '(already I'm in trouble here!) inarticulable. There is general agreement on the two points of view available to the human consciousness, although the words used to point to these two vary. For the overwhelming majority of humanity, the dominant, and perhaps only point of view is that of limitation and impermanence. This is the world of forms. All forms are inherently limited and impermanent, whether we are referring to a thought or a galaxy. In this 'world', our self sense is composed of pieces: ideas, beliefs, memories, likes and dislikes. There is never stability or peace of mind for me as everything that is 'me' is constantly shifting. We can struggle and fight to hold on to something, trying to keep this 'self' intact. We build grand edifices out of beliefs and philosophies, we align ourselves with religions, political parties or cults, trying to find our 'self'. But in the end, these edifices are castles of sand. Finding our 'self' here a hopeless proposition, but one we cling to lifetime after lifetime.
On the other hand, it is possible to 'see' the world from the eyes of wholeness, where absolute silence and stillness echo through eternity as all forms arise and dissolve in their own time. This is the Absolute, Buddha Nature, Brahman. Here, the "I am" rests in its own wholeness, with no separation, no division, no other. "Tada drashtuh svarupe avasthanam" says Patanjali. There is no struggle to become, or to self-improve. The Self is already whole and complete. This does not mean that life, in the world of form is without challenges and struggles. To embody this teaching in the world of form with death and disease, is difficult. But we do not have to make the innate difficulties 'personal'. They are not about 'me'. They are just as aspect of being alive, in this body, on this planet, in this moment. We feel, we act, we learn, and we keep moving along. Or more accurately, life just keeps flowing through us, as the forms come and go.
In the following quote from "The World Within" , reprinted from the current edition of the Krishnamurti Foundation of America newsletter, Krishnamurti uses "Understanding' to point to the realization of "Unbounded Wholeness" and describes the human struggle to 'recognize' this.
"Understanding is not to be gained eventually, in the distant end. That which is not understood continues, and that which is understood ceases to be. Understanding is not accumulative; there is no experiencer who understands. What is incomplete remains as a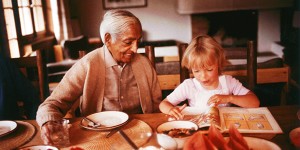 memory, giving continuance to identity, to the 'me' and the 'mine'. That which is understood and completed ceases to be, as it does not leave traces, memory. Understanding can exist only where there is freedom, not where there is bondage, not when the mind is crowded with memory. The end, the goal makes for and strengthens memory, and memory or accumulated experience does not bring about understanding. Accumulation creates a self-enclosing centre, separative, exclusive, and what is enclosed is never free, and so the experiencer can never understand. The experiencer is ever experiencing, and so the experiencer is ever incomplete. He can never understand, for understanding lies in freedom.
How can there be surety, certainty in freedom? That which is free, immeasurable, is beyond all comparison; it is beyond and above all opposites. He who is uncertain craves for certainty, but is not all existence uncertain, insecure? Death, disease, old age is upon us, which creates impermanency; yet we seek certainty in the impermanent. In death, in decay, in the transient we seek surety. How blind we are!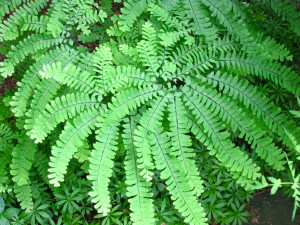 "But we must surely live in this world. Who will give us our daily bread?"
In seeking the Real, bread will be supplied; but if we seek only bread, then even that will be destroyed. Bread is not the ultimate value; when we make it into the ultimate, there is disaster, there is murder, there is starvation.
Through the transient seek the eternal. There is no path to it, for it is ever-present."